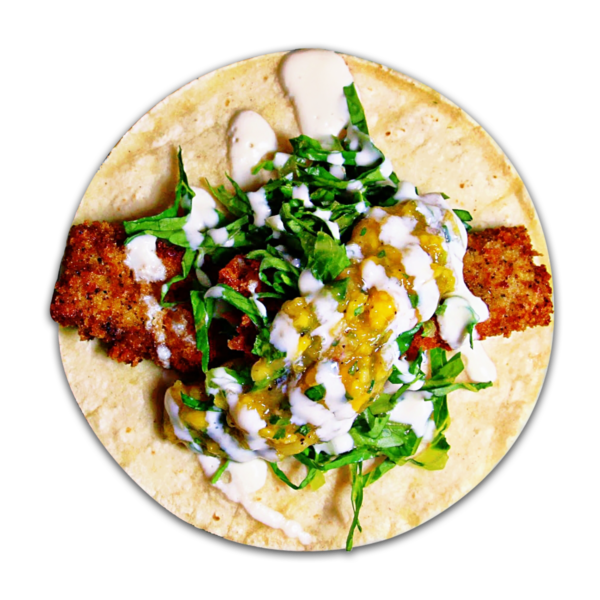 Crispy Fried Tofu
Tofu fried in a seasoned panko bread crumb mix, topped with shredded lettuce, mango salsa and roasted garlic crema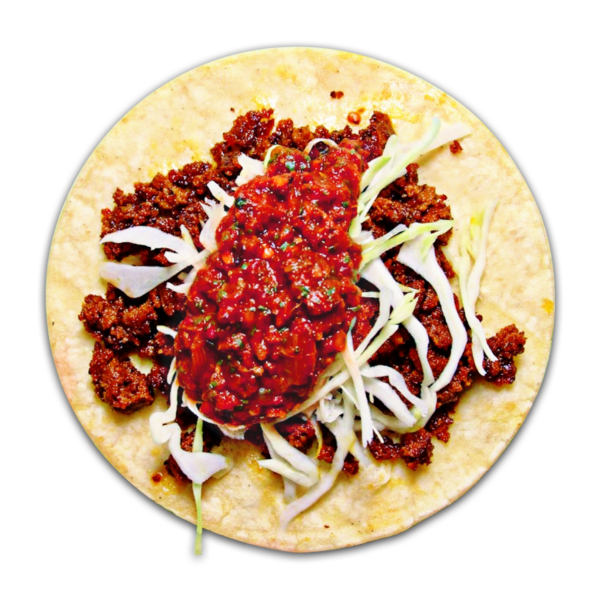 Chorizo Seitan
Spicy ground seitan, green cabbage, chipotle salsa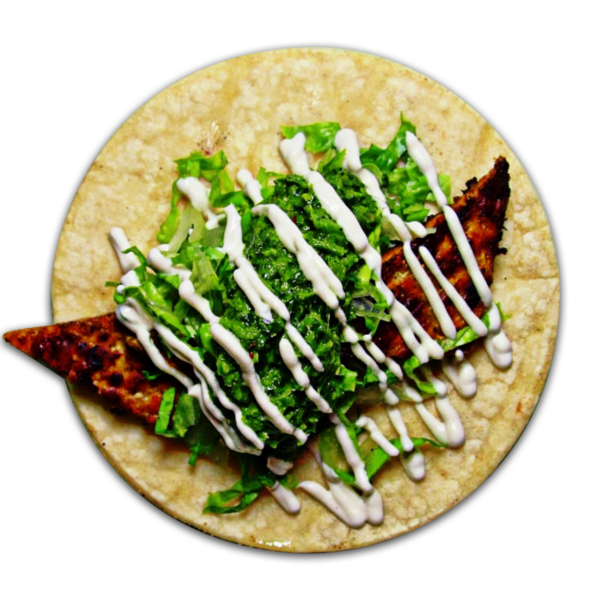 Chimchurri Tempeh
Savory grilled tempeh, lettuce, chimchurri sauce, cashew crema
Jackfruit Tinga Taco
Jackfruit cooked in a spicy tomato sauce. Topped with cabbage slaw, avocado & chipotle mayo.
Lentils Al Pastor
Lentils grilled in Al Pastor sauce topped with lime cilantro onion, grilled pineapple and almond cotija cheese
Cheezy Potato Taco
Fried Potato, Nacho Cheese, Al Pastor Sauce, Lettuce, Diced Tomato, Cashew Crema
Tortilla Chips with Pinto Dip
Mexican Brown Rice w/ Smokey Black Beans
Side Salad
Tortas
Grilled chorizo cutlet or crispy fried tofu served on a house made bun with pinto dip, smashed avocado, pickled red onion, lettuce, tomato & mayo.
$9.50
The Big Salad
Mixed greens, seared tofu, carrot, pickled red onion, radish, edamame, pepitas and gomashio. Served with Mean Green or hollyhock dressing (Mean Green contains nuts)
$11
Nachos
Sunflower seed cheese, pickled jalapeno, black olives, chopped scallion, cashew crema, al pastor sauce, pinto dip
$10.75